Rock chip resistant Automotive Windshields
Smart people always protect their investments!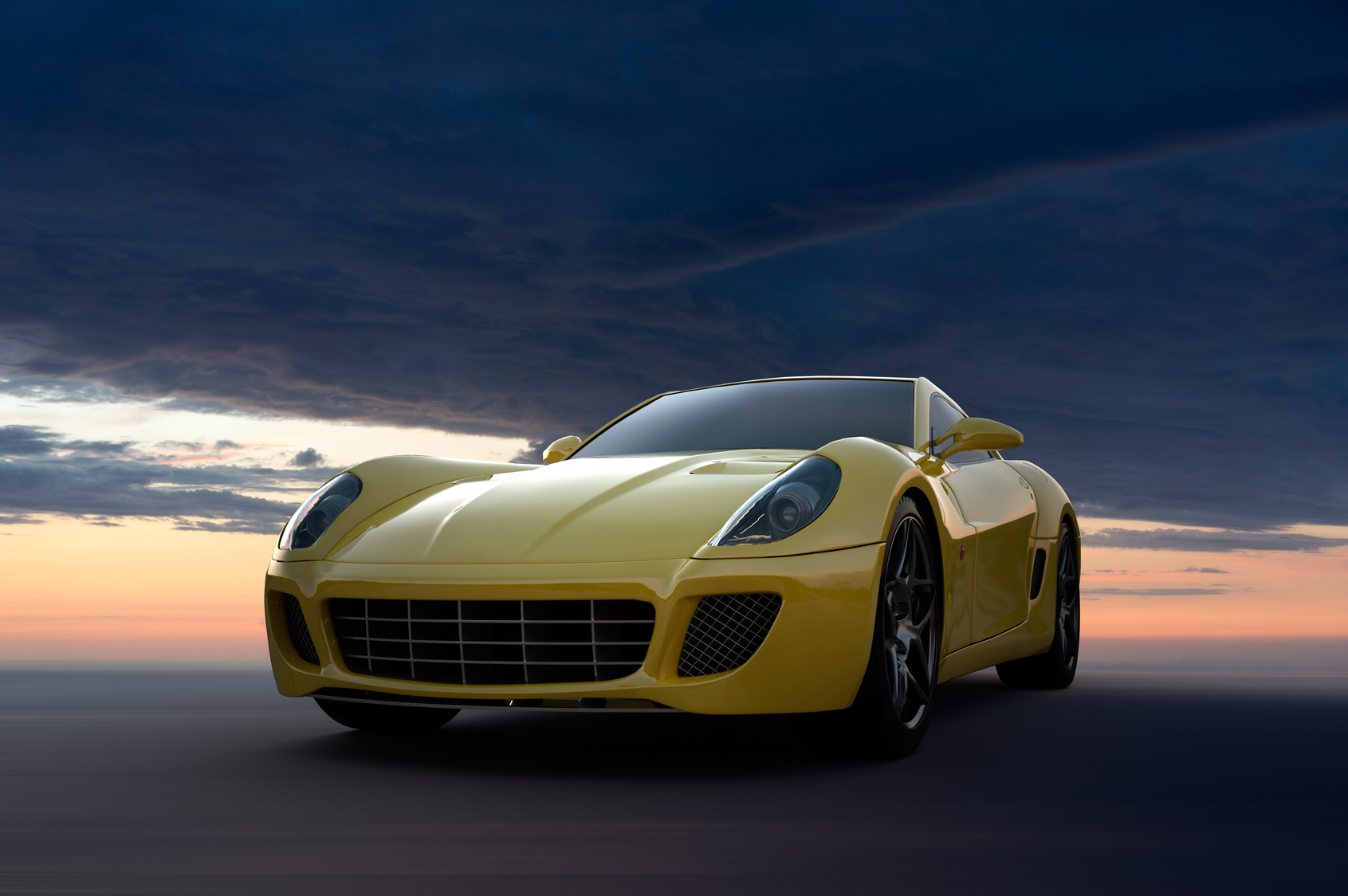 Hazards on the road don't only include other drivers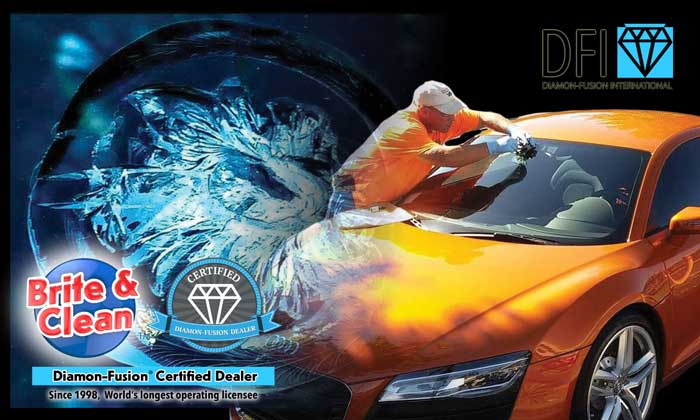 Every day windshields are damaged by rock chips, pitting and road debris. Not only are these chips and cracks unattractive, but they also create a visual safety issue. Windshield glare and dirt reduces visibility and makes driving difficult. Driving in the rain can make for extremely dangerous conditions.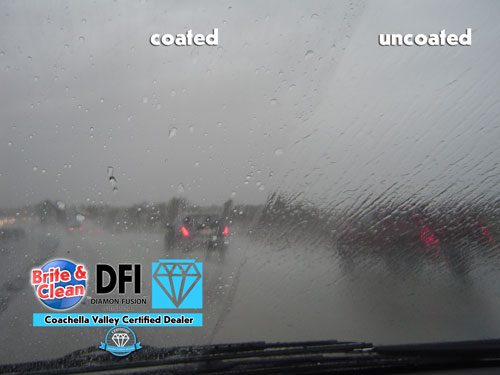 Until recent, the technology has not been available to reduce the effects of these hazards. Diamon-Fusion® is a revolutionary windshield protectionproduct backed by either an exceptional repair or replacement warranty or a Limited Lifetime manufacturer warranty. Now you can have confidence and peace of mind while driving.
Here's why you should purchace a Diamon-Fusion® windshield treatment for your windshield:
Creates a surface that is 11.76 times more resistant to rock chips and pitting by reducing the co-efficient of friction on the surface of the glass - making the glass slippery.

Provides up to 20% more brilliance for increased visibility to extend driver reaction time.

The treated glass is easier to clean and maintain. Insects, snow and ice are easily removed or washed away.

Gives drivers a 30% reduction in nighttime glare by improving the optical clarity and reducing the prism effect.

Provides an unprecedented hydrophobic property which causes a water repellant sheeting action.
Motorcoaches and RV's
.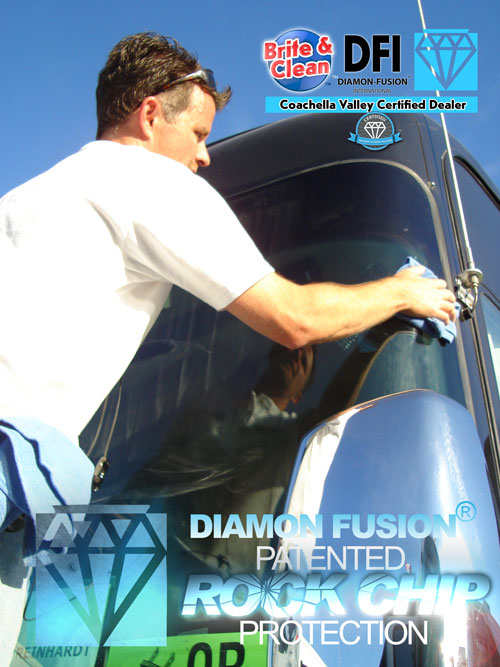 On the road to adventure and family fun!. Make the most of your driving and protect your RV or motorcoach windshield from damage caused by road debris like gravel. After you stop to set up camp each evening after a day's driving, you'll be amazed sometimes how many bugs have been splattered on the windshield. Those dried bugs are no easy task to remove to give yourself a clear driving view the next day...unless you have your windshield protected with Diamon-Fusion®.
Commercial Fleets and Transit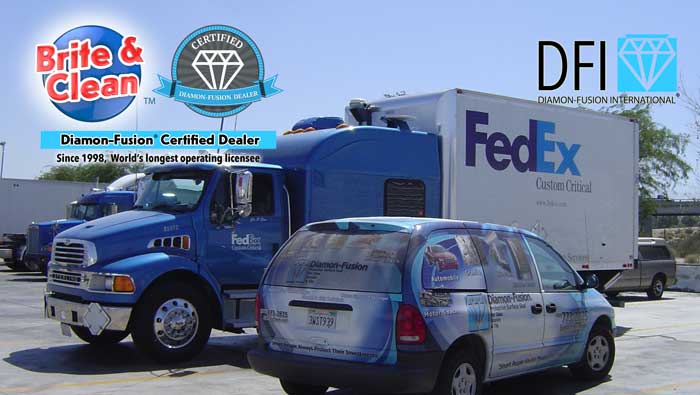 Driving for a living means you spend more time on the road and behind the wheel looking through a windshield. Give yourself or your drivers a safer drive with Diamon-Fusion® to improve visibility and reaction time, shortening braking distance and reducing possible risk.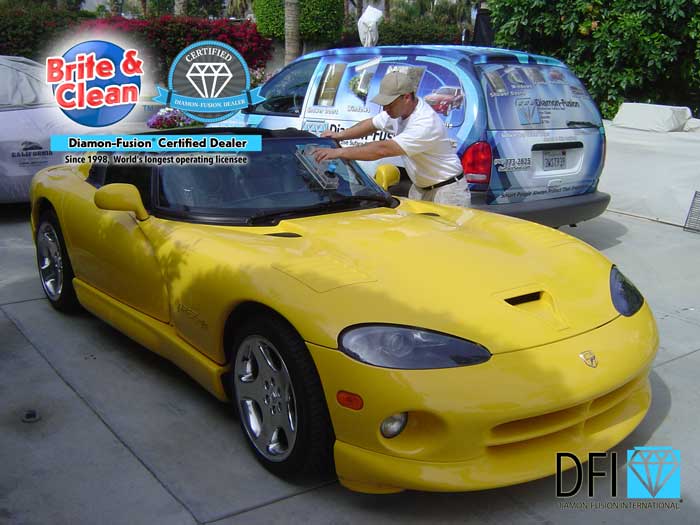 The Diamon-Fusion coating has an available 3-year repair warranty available for an additional cost. Be sure to ask for this specialty protection.
Military Grade Protection

Diamon-Fusio® is the choice of the US military (US Army) for ARMY Humvee windshields protecting the soldiers who drive and ride in them and improving the driver's visibility.