Glass & Porcelain Sinks
Keep sinks looking sparkling clean!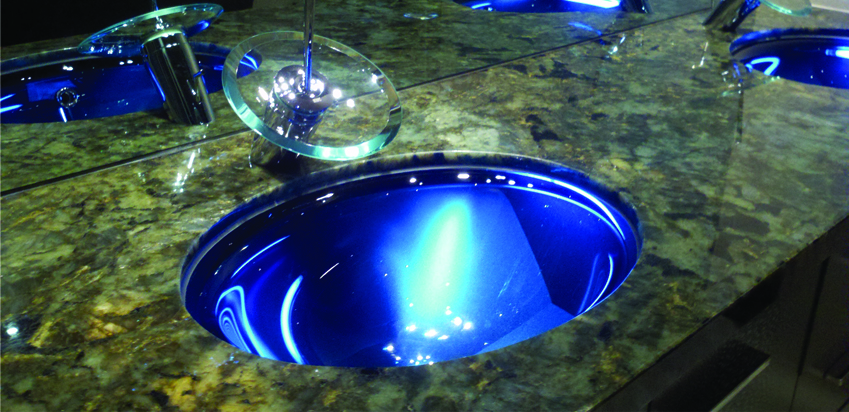 Sinks in modern homes are no longer just your run-of-the-mill white porcelain sinks (although there are some niffty new designs in white too). Multiple elements are being utilized by designers and builders to become functional works of art, much like our Invisible Art Glass.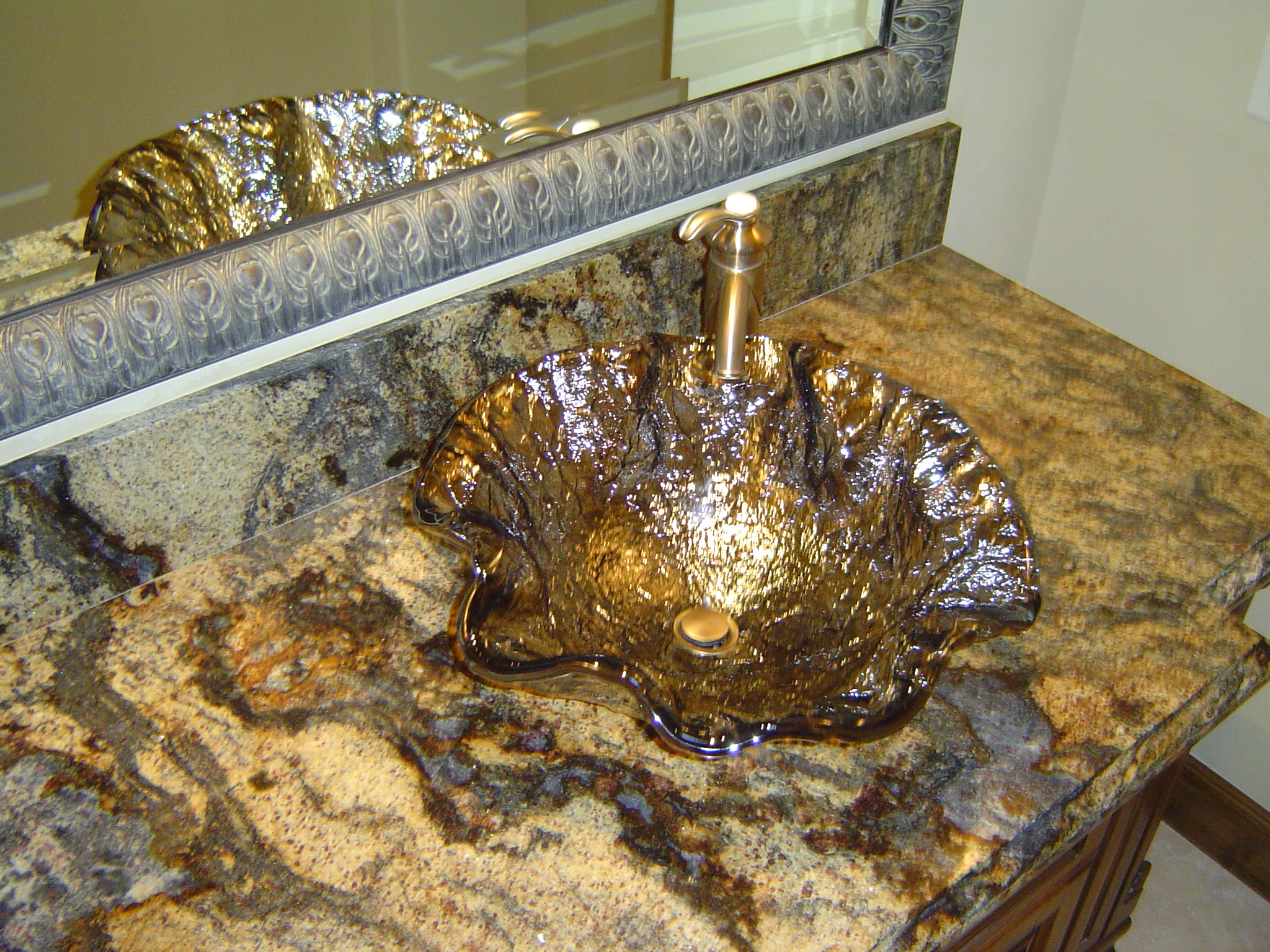 Many residential sinks fuse glass, vibrant colors and even LED lighting than can even dazzle the most sceptical, well-traveled interior designer or homeowner.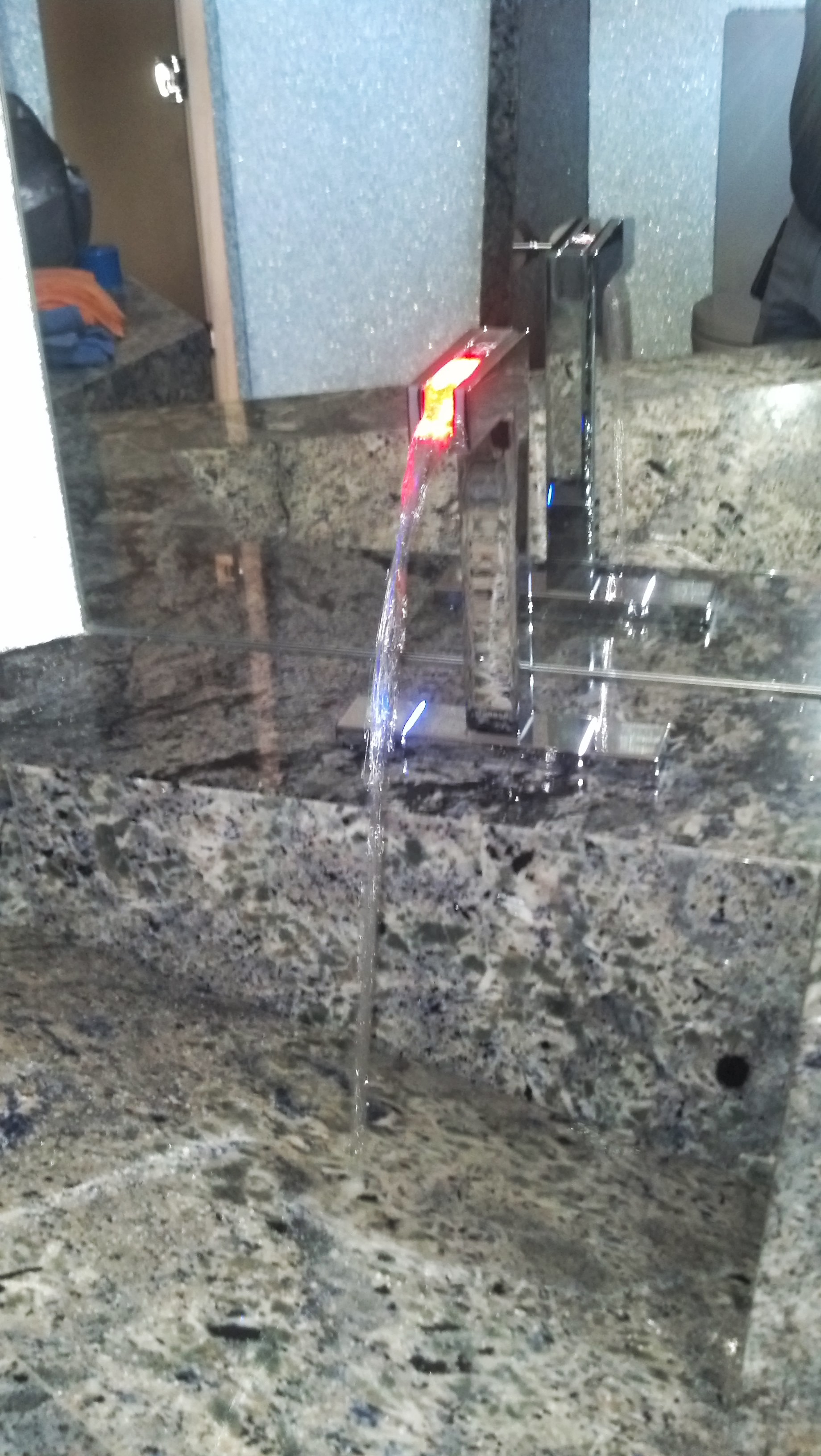 Some sinks incorporate the use of granite in forming the sink. Because the Diamon-Fusion® works on granite countertops, you can be confident it will protect your granite sinks as well.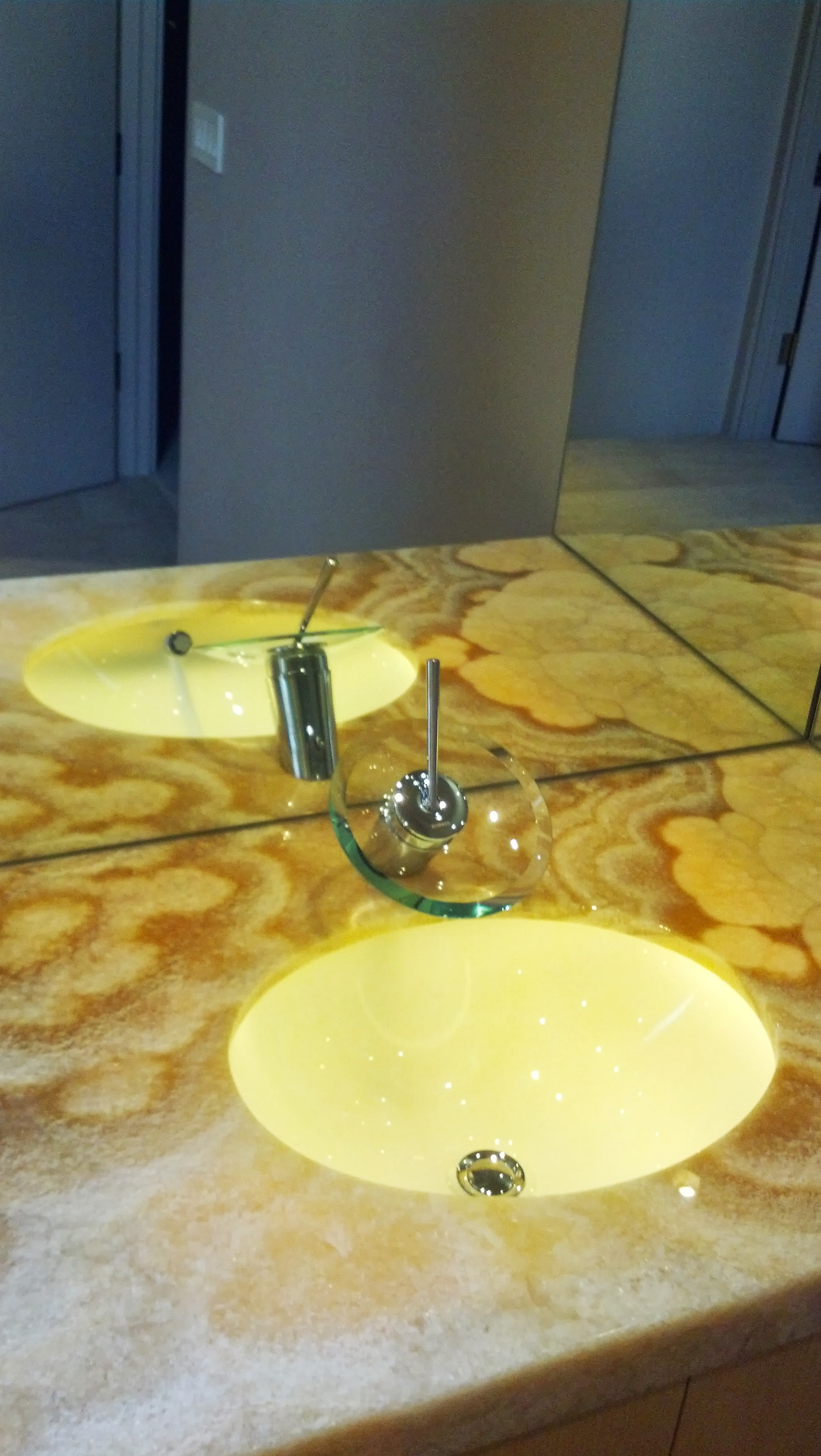 Clean-up is quick ... a simple wipe-down with a wet microfiber towel cuts right through the remains of the day's makeup that had been washed away the prior evening or wipe away the remants of lsther and whiskers from your guy's moring shave (which he rarely cleans up, am I right?)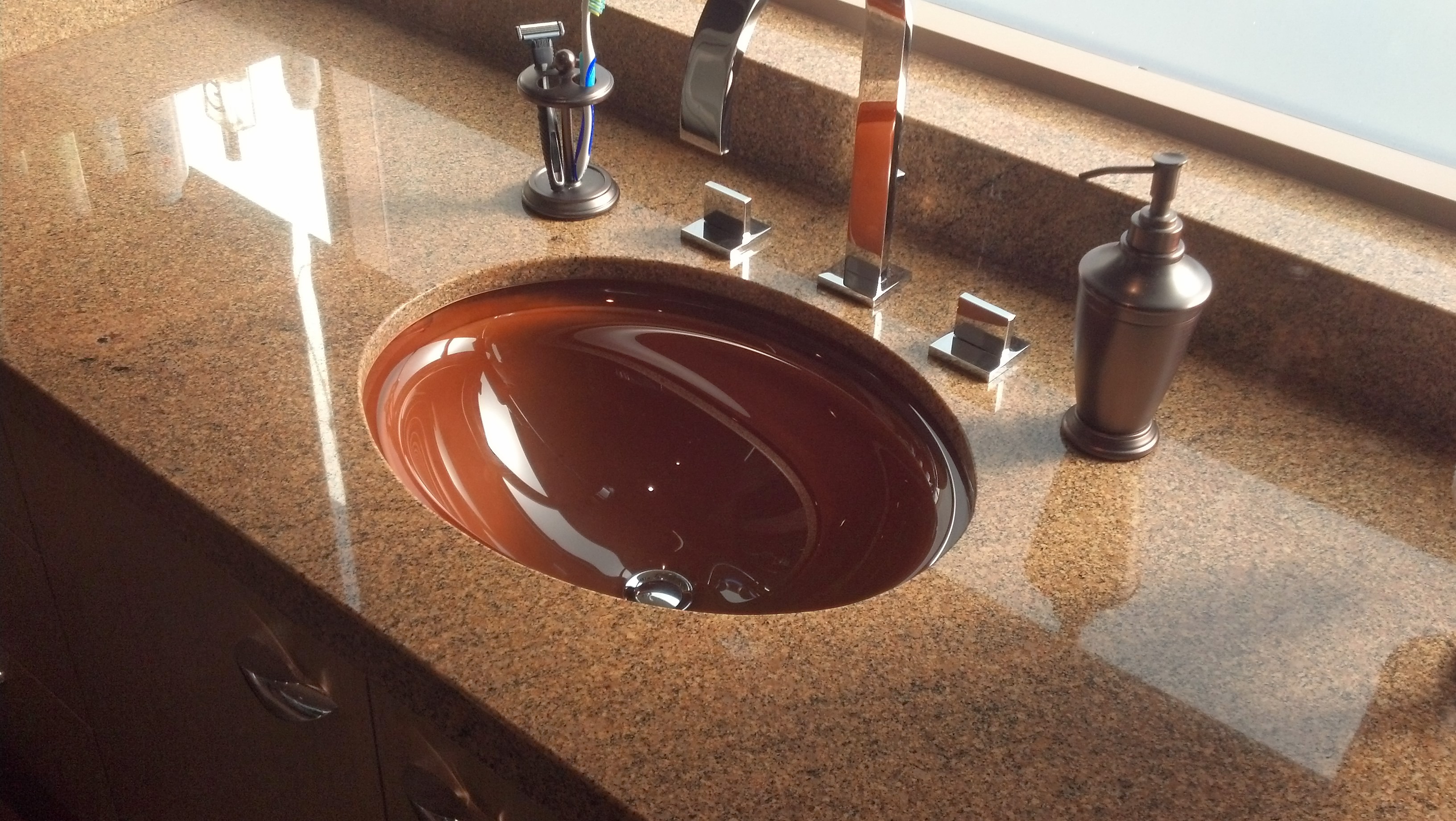 Because of the super-hydrophobic properties, the sinks are very slippery. This makes it much harder for microbes and bacteria to hold onto, helping your cleaning staff deliver a top-notch clean.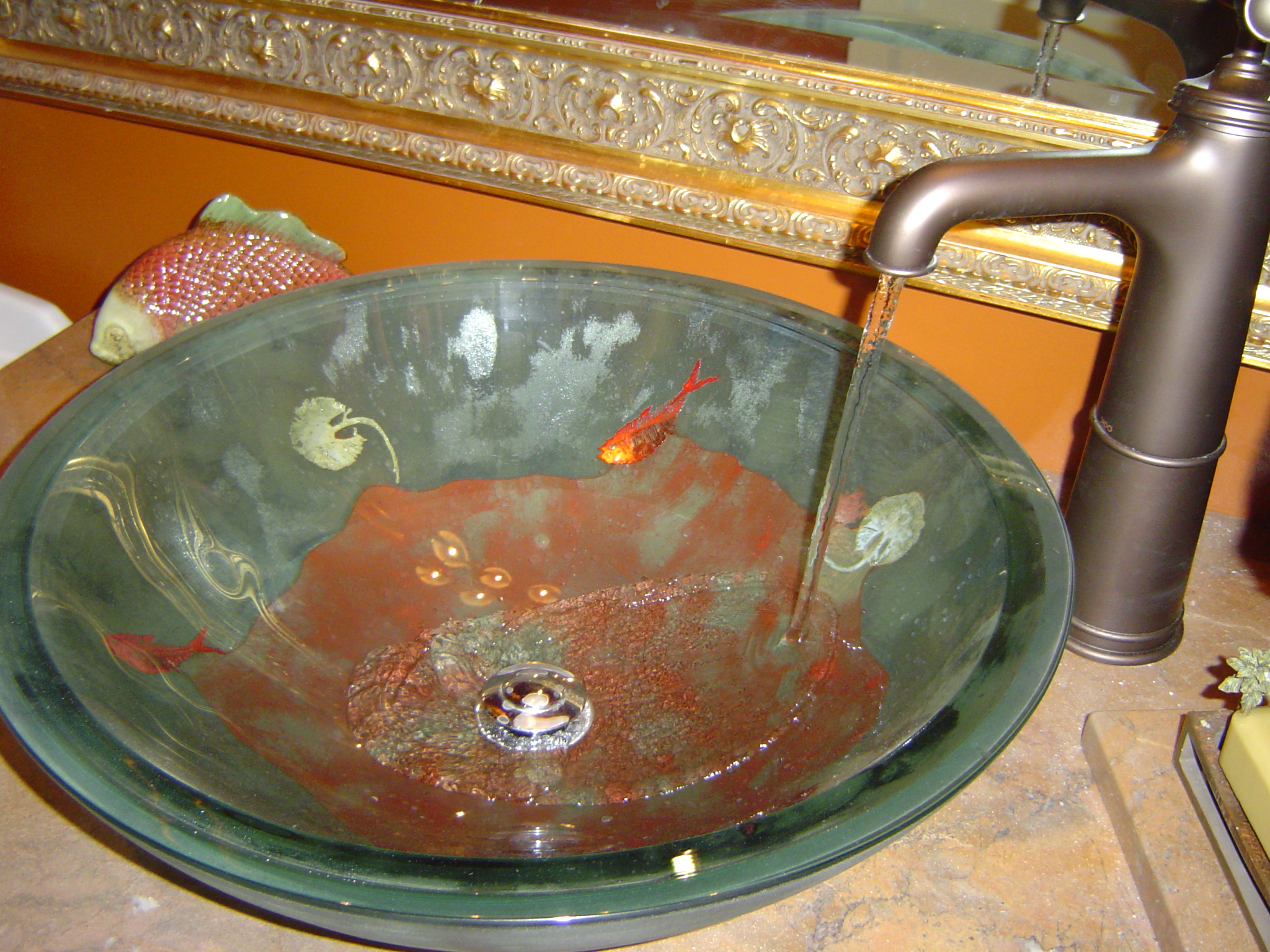 Anti-microbial and anti-bacterial properties are one of the many benefits that Diamon-Fusion® delivers to the bathroom and kitchen sinks. A dimished use of cleaning chemicals, or even their elimination entirely, is possible when a maintenance regiment of multiple microfiber towels is emplemented.