Wind Screens, hand rails and glass walls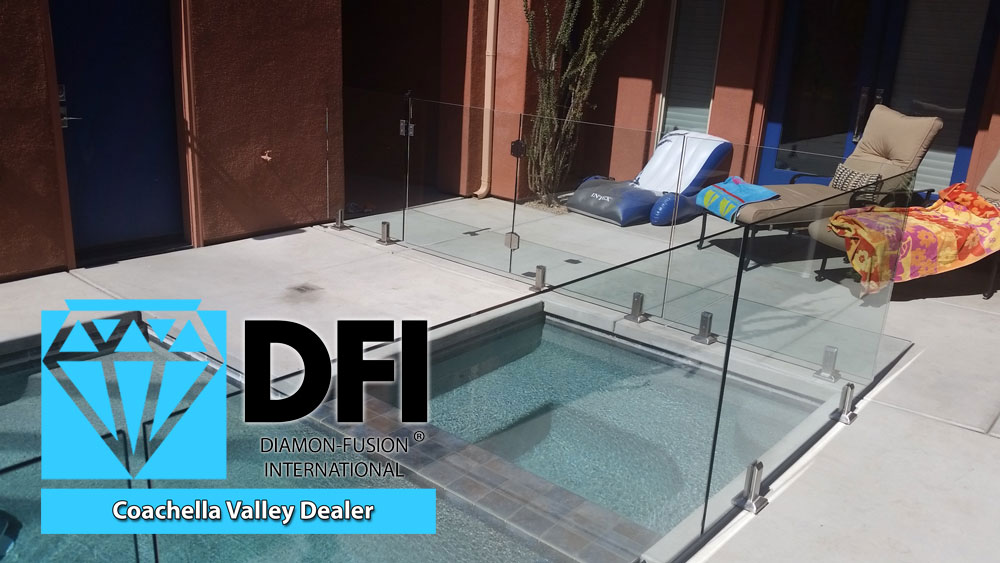 Glass can be a wonderful way to help you enjoy a better view of your property or pool area and help afford some safety and comfort at the same time. The benefit of protecting your children or grandchildren from an accidental drowning has led some homeowners to install glass around the pool area. Constant splashing and accompanying hard water stains are a reason this Palm Springs resident choose to apply the Diamon-Fusion® coating to both sides of the glass.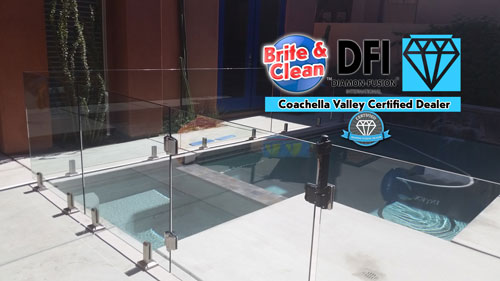 Clean-up is quick ... a simple wipe-down with a microfiber towel or microfiber window mop we provide to our customers with glass handrails and wind screen projects like this.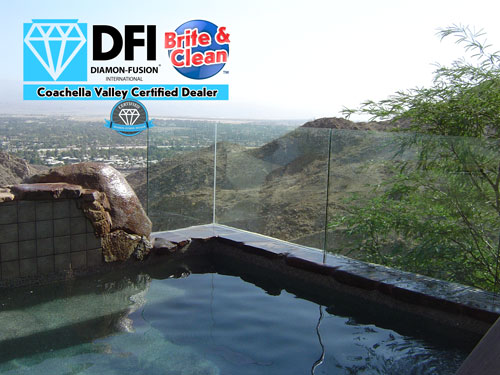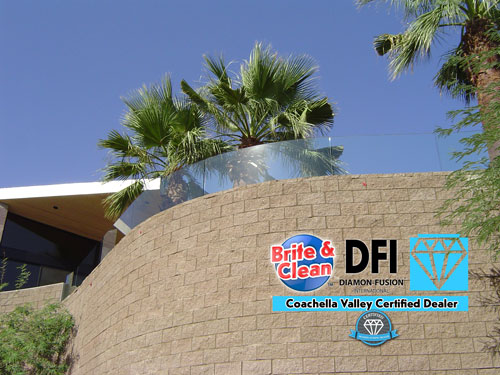 An additonal benefit of glass around the pool is to block cool evening winds to allow for prolonged outdoor use year round in some environments like Palm Springs.