Pool Tile and Water Features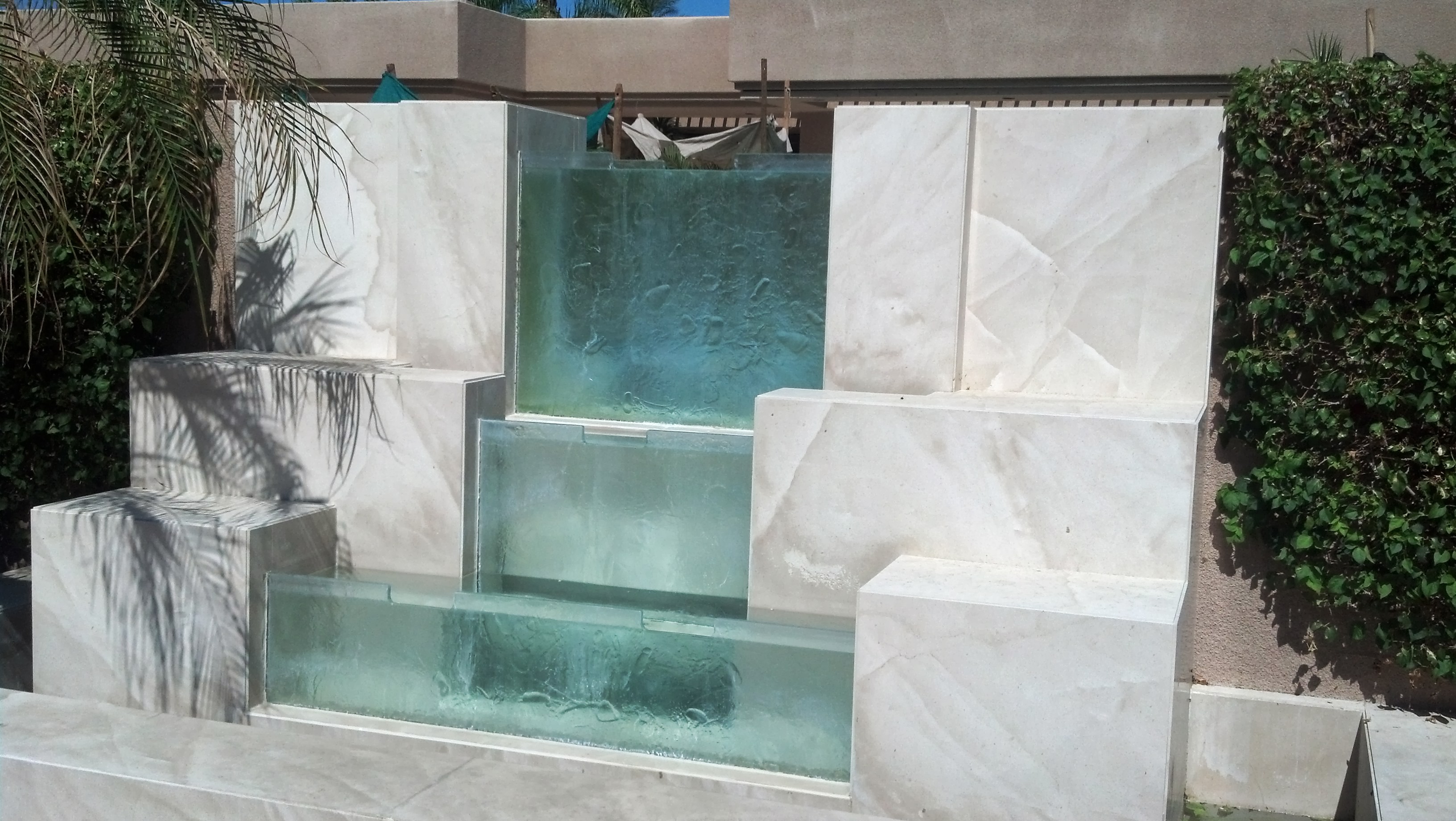 Water features help create environments that are refreshing to look at and use. However, over time, the effects of evaporation begin to cause hard water stains to accumulate, sometimes quite rapidly. The final result is unsightly hard water stains that become very difficult to remove and in some cases, can cause damage to the surface when cleaned by some competitors blast media methods, a common occurrance the pool maintenance industry. But not so with Diamon-Fusion® by Brite & Clean™.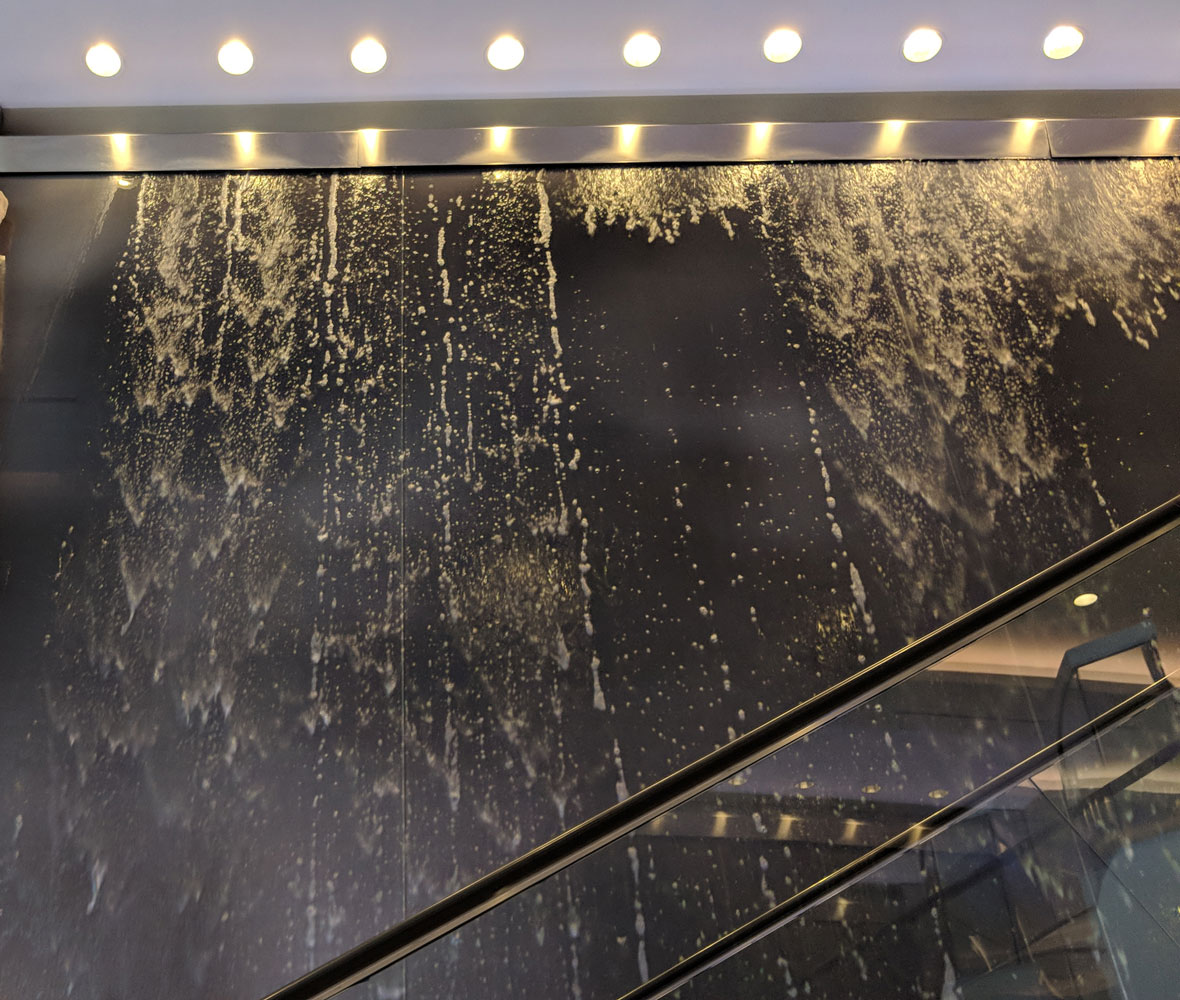 Our process helps make the hard water stains easier to remove because they don't adhere to the surface of the tile or glass, rather, as they form during the water evaporation process, the residue sits on top of the coating, allowing for easier removal with regular maintenance.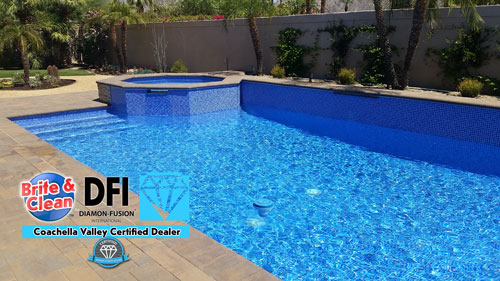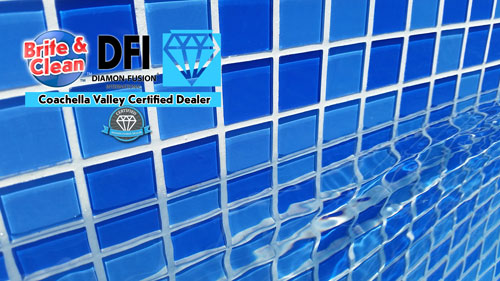 Often, the mineral hard water stains like calcium, magnesium and potassium react with the silica present in the glass or porcelain to cause a corrosive process that can lead to a damage of the surface. By protecting the surface with the patented Diamon-Fusion® process, even with the rapid evaporation and subsequent calcium deposits, they can be removed more easily with simply cleaning maintenance. This simple and effective cleaning is not viable until the water feature or pool tile has been treated with our low-maintenance coating.