Scratch-resistant Glass Tabletops
10X the resistance to surface damage!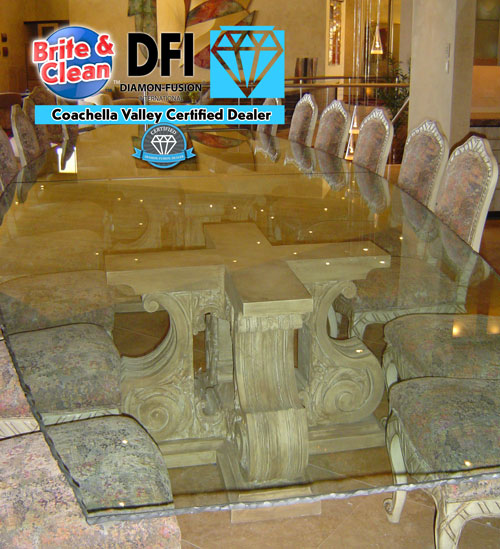 Glass table tops are beautiful surfaces to serve regualr meals, however they are very susceptable to scratch damage caused by objects with rough bottom surfaces that can be placed or dragged across the glass. Objects such as art work or even plateware can cause signifigant and expensive scratch damage. Tests have proven that the Diamon-Fusion® coating helps reduce scratching damage by making glass up to 10X more resistant.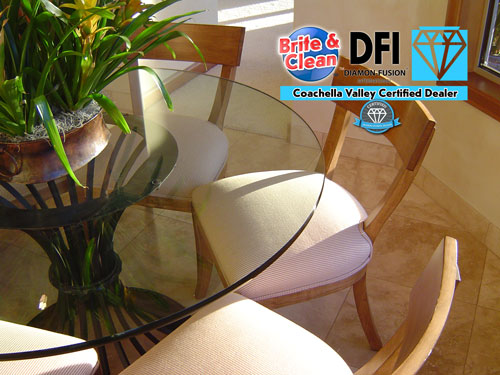 An additonal benefit of table tops coated with Diamon-Fusion® is the fingerprint resistance that it imparts. Additionally, wet surfaces do not interact with the glass like before, making it a low-maintenance surface.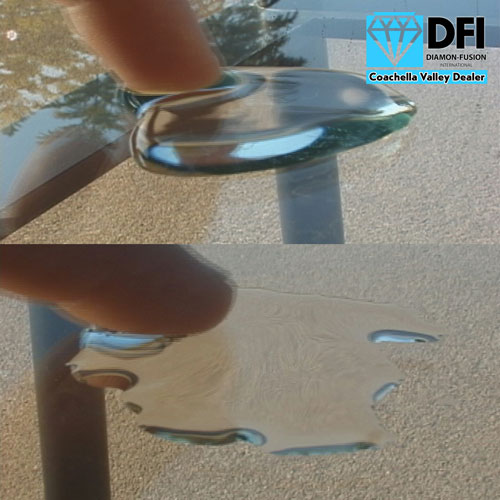 Clean-up is quick ... a simple wipe-down with a microfiber towel keeps glass table tops looking clean and clear.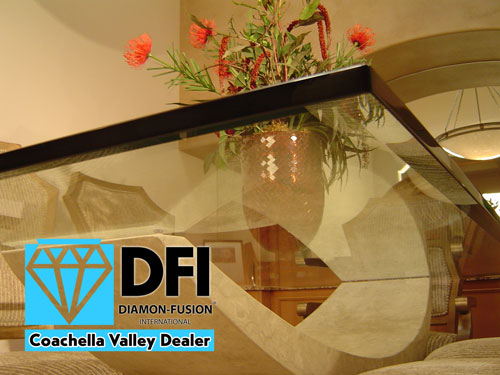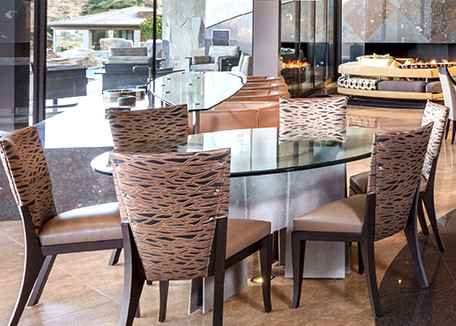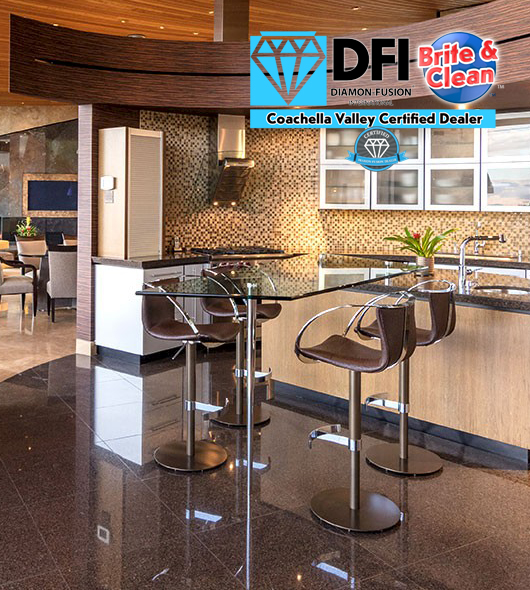 Diamon-Fusion® was also used to protect the glass tabletops for the Westin Mission Hills Resort in Rancho Mirage and the Marriott Shadow Ridge Resort in Palm Desert